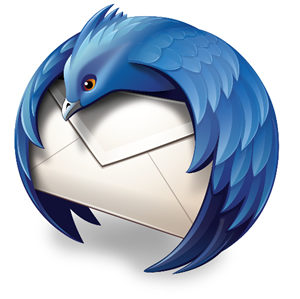 Thunderbird is a great free email client. Daisy Bank Design recommend & use Thunderbird. Its free to download and very easy to use. This is how you set it up. We do not provide support for Thunderbird, but we hope this guide will get you started.
Step 1
Download & install Thunderbird from here:
http://www.mozilla.org/en-GB/thunderbird/
Step 2
Start Thunderbird, and go to Tools > and account settings.
Step 3
Click "Account Actions" and select "Add Mail Account"
Step 4
In the new window that pops up.
Enter your name as you would like it to appear in all of your outgoing emails.
Enter your full email address
Enter your password. This is your email password provided to you by Daisy Bank Design.
Step 5
Thunderbird will attempt to fill in the details automatically. The correct details are shown in the screen grab below, please make sure all of these are set correctly.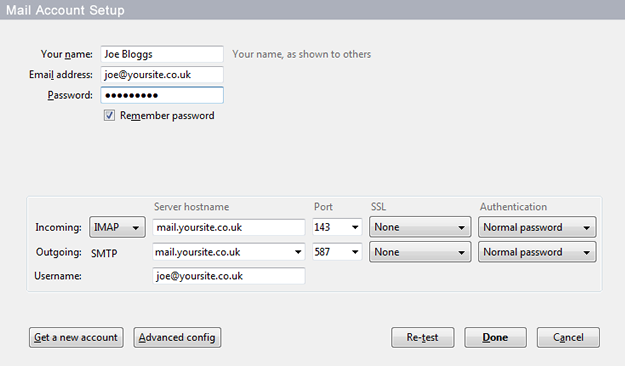 Click done.
Step 6
You will most likely then get a security certificate warning during the setup which you should accept. It may ask you for your password to be re-entered.
That's it, everything should now be setup.
---
To test everything is working – try sending an email to and from your new email account.