If you want to use an image or photograph on your blog, you will need to upload load it first.
Step 1
Log into your admin panel.
Step 2
Click on Media > add new
Then click on "Browse" to find your image.
This is shown in the below image.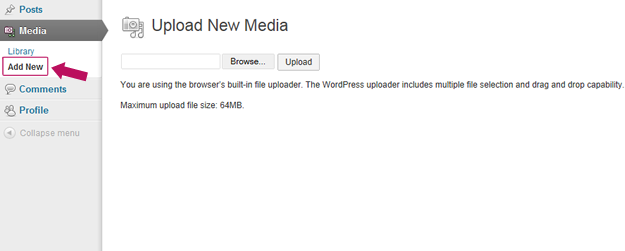 Step 3
Select "upload" to complete the process.
You will see your image uploading.
---
All done.
These images are now available for you to use in your blog or news articles.