This is what most of our clients wish to do with their website.
Step 1
Log into your admin panel.
Step 2
a. On the Pages or Post page depending on what you wish to edit. Hover over the relevant Page and click Edit when it appears below: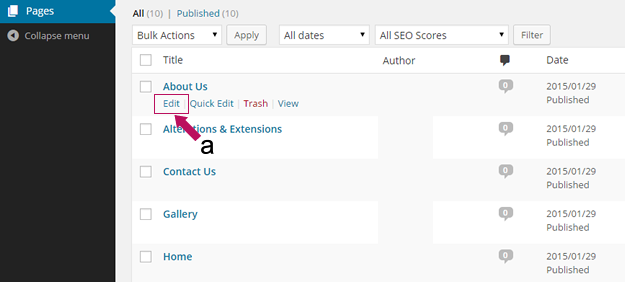 Step 3
You will then see the edit page screen
b. You can choose to view the page in "Visual" mode or "Text/Code" mode. Its completely up to you. Most of our clients use "Visual" mode because it is more user friendly. However, the "Text" mode can be very useful when you need to copy and paste areas of your website.
c. Make any changes you like in the main page area. You can also add or delete images by clicking "Add Media"
d. When your changes are complete – hit "Update" – this will save your changes direct into your site. Always double check your changes by viewing your website and refreshing the screen to ensure the changes are how you intended.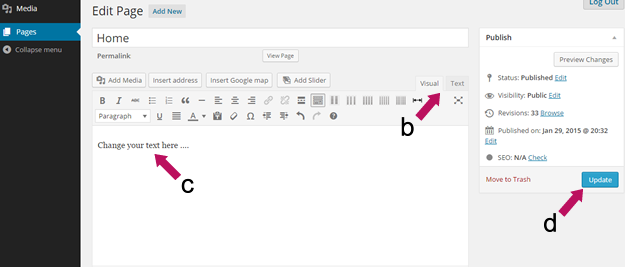 ---
That's it! All done.