Step 1
Select the gallery you wish to edit and click on the little pencil icon as shown below.
This is the edit gallery button.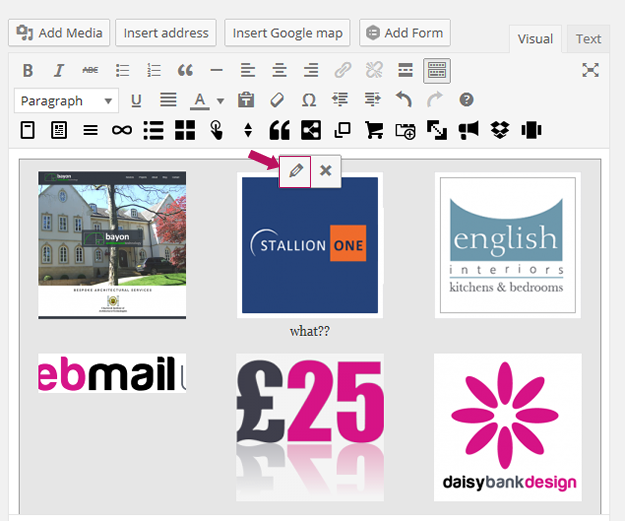 Step 2
This will take you to the edit gallery page.
Here, you can delete images and add new ones. You can change the number of columns in the gallery.
You can even reorder the images by dragging and dropping. How cool is that!
When you are finished making your changes – select "Update Gallery" and you are all done.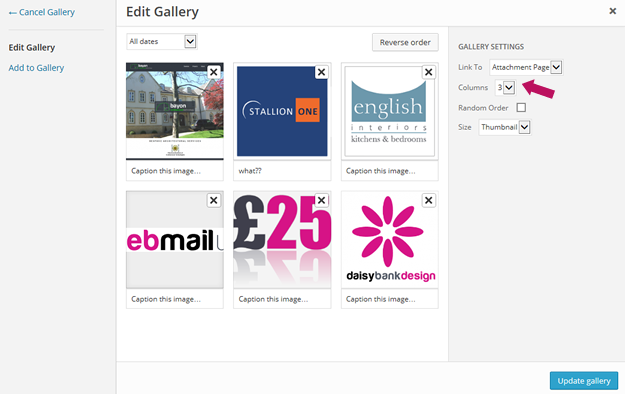 ---
That's all you need to know.