Do you want to re-order your images. Read this.
Step 1
Log into your admin panel.
Step 2
See the below image and follow the related steps.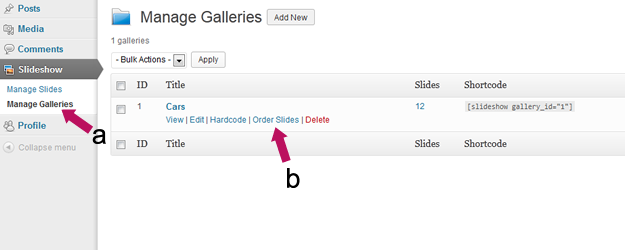 a. Select "Manage Galleries" under "Slideshow"
b. Select "Order Slides" next to your relevant gallery.
Step 3
See the below image.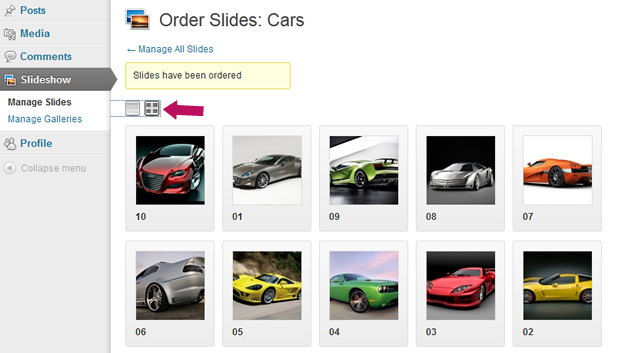 Select the small icon as shown. This will show a preview of the images and allow you to see what you are moving. All you do then is drag and drop all of your images into the order that you would like.
Your new order is saved automatically as you drag & drop.
---
That's it. Simple. Your images are re-ordered!