Want to sort out the order of your gallery? Read on …
Step 1
Log into your admin panel.
Step 2
Under Gallery > click on "Manage Gallery"
Step 3
Choose the gallery that you want to manage. There is normally only one option here.
Step 4
Select "Sort images." This is located above all of your images. A new screen will open.
Step 5
Change the order of your images by dragging and dropping them. See the image below.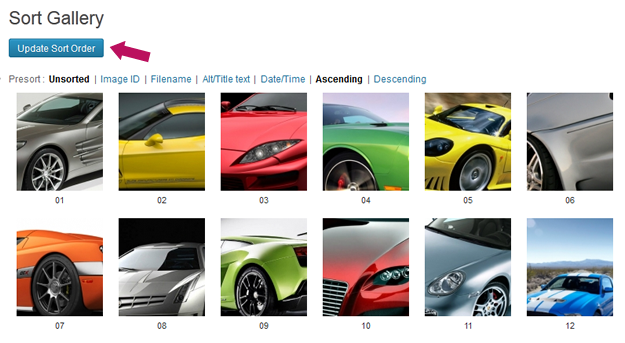 Once you are happy with the order, select "update sort order."
---
Its as simple as that. Your images are now sorted.