Want to delete some old photographs from your gallery?
No problem – heres how you do it.
Step 1
Log into your admin panel.
Step 2
Under Gallery > click on "Manage Gallery"
Step 3
Choose the gallery that you want to manage. There is normally only one option here.
Step 4
See the image below. To delete an individual image, simply hover your mouse near to where the image is and then hit "delete."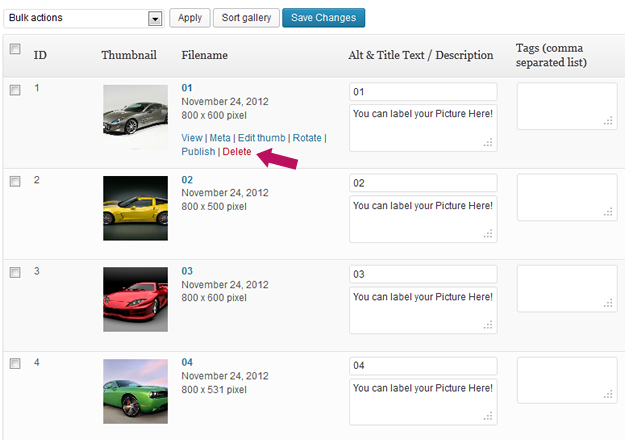 Another option is to multi select more than one image, by ticking in the boxes on the left side. You can then go to "bulk actions" > "delete images" and "apply."
---
That's it. There is nothing more to it.