Want to add new images to your grid gallery?
No problem – read this.
Step 1
Log into your admin panel.
Step 2
See the below image and follow these 4 steps.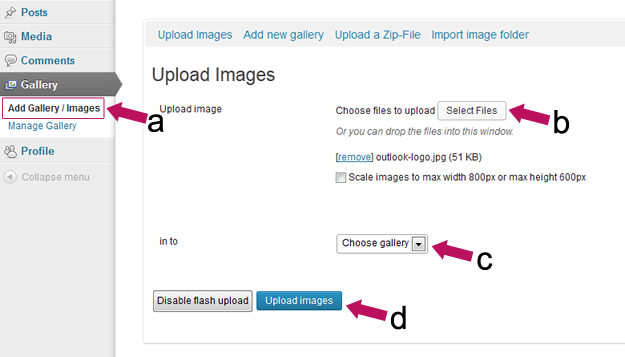 a. Click on gallery > "Add gallery / images"
b. Select the image files you wish to add to the gallery.
c. Choose the gallery to add the images to. Usually there is only one choice here.
d. Click "Upload images"
---
That's it – your done. The images will appear in your gallery.